Selling a Home in New Orleans – 3 Things You Need to Know When Choosing Your Agent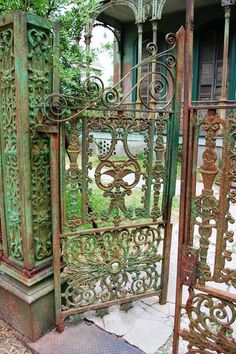 It seems like a simple matter, selling a home in New Orleans, where sales tend to be active, values are steady, and agents are everywhere.
But take a breath and consider these three things when choosing your agent…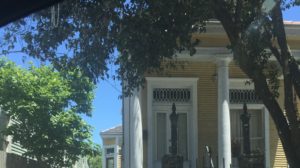 Does your agent specialize in working with sellers?  Chances are, if asked, every agent will say yes.  But it's probably not their primary activity every day.   All agents work 100% on commission, so unless your agent has other sources of income or tons of listings, chances are… they are working with more buyers than sellers right now.    That seems good, right?  It's not.  Every agent is reaching the SAME buyers by advertising on the MLS… and buyers require TONS of an agent's time.  A SELLER's AGENT is just working for you, your property, and other sellers.  He or she is focused on getting top dollar, not negotiating sales for less.  It's a mindset you want your agent to live and breathe.

What size agency is best for sellers?  You think, the biggest ones, of course.  And if you think it through… that just doesn't make sense.  Do they have a wider reach?  Absolutely not.  All agents and agencies are using the same local MLS, the same nationwide media (i.e. Trulia, Realtor, etc).  All listings funnel from the MLS to these other sites automatically – so the buyers viewing your listing are the same buyers, no matter who you hire.    The agent will tell you, "I work with a team… six of us will be working to sell your home."  Exactly how?  If everyone has access to the same platforms for advertising, a team is simply working on getting more listings.  They have nothing more to offer – in fact, less – than a brokerage with just ONE seller's agent who is focused totally on serving sellers, negotiating top prices, putting social media campaigns together to showcase their listings… and that's all they do.  They're not working with anyone but sellers.  They work all day for YOU.

How local is your agent?  The closer your agent lives to your own neighborhood, the better.  There are over 3,000 agents licensed to sell homes in New Orleans – but who is most qualified to highlight the wonderful details of your neighborhood?  Should you hire an agent from Metairie to sell your home Uptown?  Should you hire an agent who lives across the river to give expert information about your condo in the Warehouse District?  It's the little things, the day-to-day details of life (schools, traffic flow, local characters, neighborhood events), that will convince your buyer that this is where he wants to be.  Hire an agent who knows about the neighborhood stray chicken and the guy with the mobile farmer's market on Saturday.  Those details can put your home ahead of the competition, especially if your buyer likes more than one home and wants to know what it feels like to live in YOUR home.  Most importantly, the agent has a vested interest in keeping home values UP in your neighborhood, because it affects his property value, too!
There are dozens of other things to consider… but don't let these lesser-known criteria slip through the cracks.  Hiring a qualified seller's agent who lives in your unique area of town and has first-hand knowledge of the value of YOUR home will guarantee you the highest price, the smoothest experience, and the dedicated time of an agent who cares about your sale price – because it affects the value of his/her own home.
Call for a FREE home valuation, or to chat about listing your home for sale.
I work ONLY in New Orleans, and I can help you with your sale from start to finish.
Anne Beck, Broker
504-812-4702
Fill in the form below to have a NOLASinc Seller's Agent Contact You!