Real Estate Agent Referral Program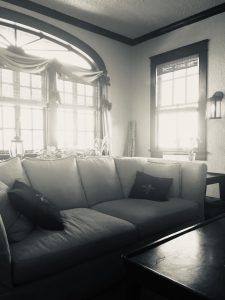 We love referrals!
There are SO many strange and wonderful things to know about New Orleans.  If you're trying to help an out-of-the-area client find a home here, you want to make sure the agent you choose to help you knows the lay of the land.
Did you know that NOLA has no public schools?  That's right.  All of our schools are charter schools, and schools are chosen by parents on the OneApp website, where applications are made each year and students are placed by a lottery system.  Elsewhere, homes are often chosen by being in neighborhoods with "good schools."  Here, geography doesn't dictate where your child goes to school.  YOUR CLIENT NEEDS AN AGENT THAT KNOWS THIS.
Did you know that most homes in New Orleans were built nearly or more than 100 years ago?  That makes them unique and beautiful.  It also makes the inspection process complicated.  Previous termite damage is common, flood zones are prevalent, insurance and property taxes are unusually high, and the ins and outs of buying the right home require knowledge of these things, which must be factored into the cost of owning each home.  YOUR CLIENT NEEDS AN AGENT THAT KNOWS THIS.
Did you know that the Carrollton neighborhood has a peacock named Mr. P?  He has his own Facebook page, and it's active with friends and neighbors.  You wouldn't want to miss that info when buying a home, would you?
Did you know that the views in some downtown condos will soon be compromised by new buildings?
The list goes on and on… so many things to know, and if you choose the wrong agent, your client may miss some of the worst – and the BEST – information he/she needs to make a decision.
If your client is buying in NOLA, help them hire a New Orleans local who actually lives in the city, not just nearby.  It really matters.
Give us a call to see if we might be a match for your client's search.  We have a generous referral commission, love working with other agents, and most importantly… we will guide your buyer through a complicated process and show off our city as no one else can.
For more info call Anne Beck 504-812-4702