Selling Your Home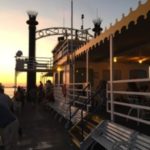 Selling your home could mean that you're leaving NOLA (Oh no!) or that you're in search of a new home that better fits your needs.
Either way, the goal is always to maximize your sale price so that you can move on to what's next!
We are uniquely qualified to help you get more for your home; and we offer these three simple reasons:
1. We live here. We don't live in Metairie, Lakeview, across the river or out in the suburbs. We live right here in Uptown and Downtown New Orleans, and we "get" the neighborhood comps when working to help you price your home.
2. We live here. Every time a home is sold, it affects our property values. Our homes, and our investment properties, are valued according to recent sales. If yours is one of them, it could matter to OUR bottom line… so we're doubly motivated to make sure you sell for as much as possible.
3. We live here. Our daily lives are entangled with your goal of selling your home. We are working ONLY with buyers who want to live in the city, and our reputation is tied to every transaction we undertake.
We live here. We work here. We're committed to getting you results.
Contact us for a FAST, TRUTHFUL home valuation, no strings attached.  
Anne Beck at 504-812-4702, or fill out the contact form below: