Retire in New Orleans?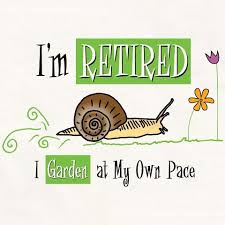 It's kind of a new thing, but we're starting to have a significant number of clients who plan to retire in New Orleans. Most recently, a man from New Jersey called and stated that he wanted to spend a few months here every winter – but he did NOT want to be called a Snowbird!
"So what's the correct term?" I asked him.
"Just call me a long-term buyer client. I'm going to retire here… and sometime during one of my stays, I'll end up finding a place to live. Then I'll be a local."
Got it.
And he's not the only one.  Mr. Not-a-Snowbird is one of a growing number of folks who spend more and more time here and get further and further committed to the city, and even a quick calculation of furnished rental rates will demonstrate why it makes a lot of sense to own something – even if you're not here year-round.
According to an article in NOLA.com, factors that helped drive New Orleans to second place (in best cities to retire) included its low cost of living, rich culture and food, and the availability of events and services for seniors organized by groups like the New Orleans Council on Aging.
Since second homes are kind of a specialty for us, we'll be trying to find him something that meets the following criteria:
He loves it and wants to call it home for at least a few months a year.
It's in a neighborhood in New Orleans that he enjoys.
That it's a place others will love in a neighborhood visitors will enjoy – so we can let "other people's money" pay for it during the months he's back home.
The downside?
Real estate prices are WAY up in New Orleans these days.
Then again, so is the price of rent… so it makes more sense to spend (probably a little less) each month – and own a piece of the Crescent City as we continue to grow and add value to the real estate market.
We specialize in buyer representation and seller representation in New Orleans. Downtown * Warehouse District * French Quarter. New Orleans Condo Leasing can assist with:
Selling Homes in New Orleans,
Buyer's Agents in New Orleans,
Real Estate Agent Training in New Orleans.
Call today to find out how we can help you with your specific needs for your
property in New Orleans.