For Sale By Owner – Or Not?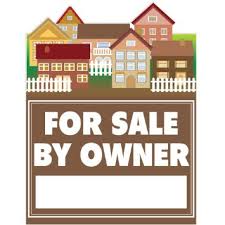 If you are working as a "For Sale By Owner" on selling your home, you may have already encountered a sale that fell through due to an unqualified buyer, or other obstacles that you didn't foresee.
You can visit our FREE home valuation tool to get an idea what your home is worth.  Our data is pulled immediately through MLS and will give you the most accurate information on recent sales and comparable properties to yours.
You may not be ready to hire an agent, but we are here to help, in the hope that if you do – you'll choose NOLASinc to represent you as you work toward selling your home.
And if you never do… that's okay, too! We want sellers to be informed of their property values so our market continues to thrive and sellers stay aware that their properties are often worth more than they think. Our tool will help, and we are happy to provide some tips on staging, open house vs. broker tour, and other "how-tos" that we use that may help you.
We work in your neighborhood, and we want to see prices remain at an all-time high – so we're glad to help you!
Please feel free to call with any questions. Again, just go to this link for a FREE home valuation.
Anne Beck
504-812-4702
Call or text if you need help!
We specialize in buyer representation and seller representation in New Orleans. Downtown * Warehouse District * French Quarter. New Orleans Condo Leasing can assist with:
Selling Homes in New Orleans,
Buyer's Agents in New Orleans,
Real Estate Agent Training in New Orleans.
Call today to find out how we can help you with your specific needs for your
property in New Orleans.