About NOLASinc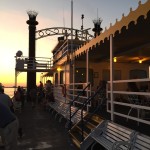 New Orleans Leasing And Sales, Inc. (NOLASinc) was founded informally in 2011 as a branch real estate office focused on corporate leasing.  We became our own brokerage in spring of 2015, ready to bring our brand of real estate to clients who want something different – like you…
We are a group of agents who found our way into the real estate business through personal experience with investment properties – some second homes, some corporate rentals – and what emerged was a company that specializes in the neighborhoods of New Orleans as only we can.
Today we are the go-to company for those who really want an agent who understands that New Orleans is not just a city; it's a group of neighborhoods, each unique and thriving with personality that extends beyond brick and mortar to form its own collective soul.
New Orleans is not a suburb of anything else; and we, your agents, don't dabble in the suburbs or cross the river or distract you with options that aren't relevant to your search for property in New Orleans.
Our expertise lies in the heart of the city.  We all own a piece of it – and soon, you will, too!
Looking for a second home?  Thinking of retirement in New Orleans?  Want a great investment that can be used for fun – and profit – as a corporate rental and vacation home?  Need a new office to expand your project?
We promise that working with us to achieve your purchase or sell your New Orleans property will give you peace of mind – and satisfaction – even joy.
Give us a call today so we can match the right agent to your quest for another incredible experience in the best city on earth…
504-812-4702